Save big and increase your productivity, learn how these Abila Fund Accounting (formerly "Sage Fund Accounting" – learn more about the rebranding) modules can help you streamline today.

Save 15% off any featured module*:
Visual Analyzer: drill up, down, and across accounts to fully analyze cash balances, trends, budgets, and spending ratios in real-time and share visual representations of financial data, making it simple for everyone to understand your financials.
Purchase Orders: combines easy-to-use purchase order entry with strong reporting, integration with Accounts Payable, and seamless receiving functionality for a complete purchasing solution.
Electronic Requisitions: enables you to electronically request, approve, and track requisitions and purchase fulfillment, maintaining strong internal controls and improving the availability of information for pre-purchase decision making.
Payroll: track employee service efforts, easily produce timely and accurate pay, generate fully allocated accounting entries, and keep comprehensive employee records.
"The ease of work flow from one module to another is AWESOME."
Gloria Hatchett, Senior Accountant
Polk County Workforce Development Board
*Cannot be combined with other offers. Limited to existing
customers. Offer subject to change. Offer expires Dec 31, 2012.
Featured Presenter: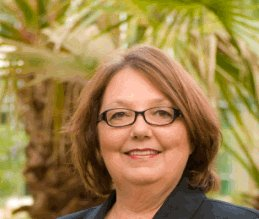 Heidi Kelley
Solutions Consultant
Sage Nonprofit Solutions
Visual Analyzer
Recorded Webcast
Purchase Orders & Electronic Requisitions
October 24, 2012
3:30PM – 4:30PM ET
Payroll
November 8, 2012
2:00PM – 3:00PM ET